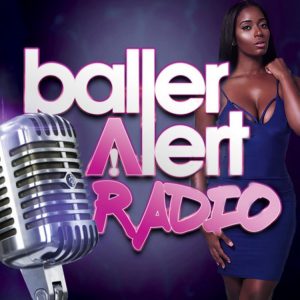 Baller Alert Radio's @eleven8 sat down with Tiara (Tia Becca) of Love and Hip Hop Atlanta to get the tea on her reality show, her relationship with Scrap Deleon and her newfound love.
We began the podcast by asking Tiara about her experience on Love & Hip Hop, how she felt about her portrayal on the show and whether her initial meet up with Tommie was real or reenacted. We also asked about her relationship with Scrap's mother, KK,  where the animosity stems from and whether it has been repaired in this time.
Many have questioned Tiara's reasoning for her family photoshoots, in which she's often time wearing a bikini. Tiara wastes no time answering critics who condemn her parenting.
Lastly Tiara dishes on her new marriage, whether she's pregnant or not, her many jobs and her future hustles. Listen to the entire podcast below.