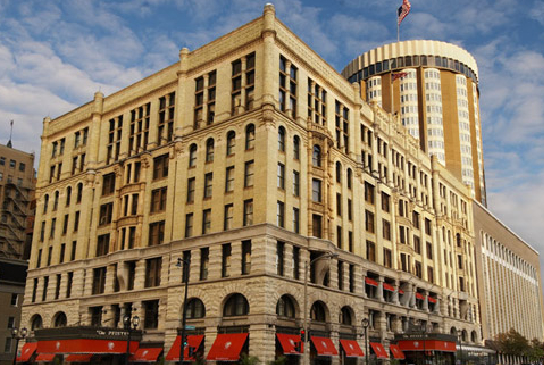 Hey Ladies! I'm here to make your Baller Spotting a lot easier for you. I'm going to try to keep you updated with everything you need to know to
snag a visiting team baller. First let's start with our Midwest
groupies. Where do visiting teams stay when they play the Milwaukee
Bucks? The Pfister Hotel.
Nice huh? So how do you get "More Bang For Your Bucks" at a hotel this big? Don't worry, I've got that covered!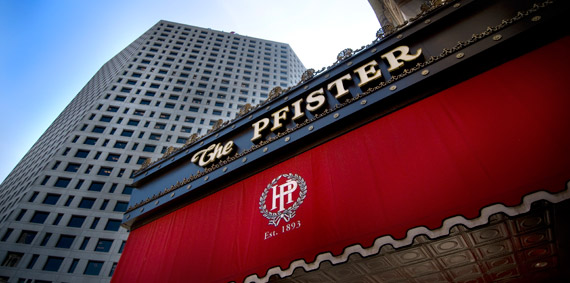 Let's start with the obvious…
Getting In: The Pfister is a 4-diamond hotel located in Downtown Milwaukee. Before you enter the facilities you must look the part. Trust me, the staff knows that anytime a young woman shows up on game night, she is not there to book a late room. It helps to atleast appear if you can afford to stay at this luxurious hotel. Parking your Pinto a few blocks down the road doesn't hurt.
Timing: Timing is everything. There are two very important times that you should be at the hotel if you want to catch a baller. Those time's are 10:30pm and 3:00 am. Why? Well, games end at 9'ish, after showering and media 10:30 is the perfect time to guarantee you are in the right spot as the team's bus pulls up. Showing up at the hotel room at 3:00am guarantees you are just in time to catch your baller pulling up from an after party. This may or may not work in your favor as he may have already found his groupie for the night at the club.
The Bait: Now, you've shown up at the hotel, what do you do? Here are two schemes that even a beginner groupie can do!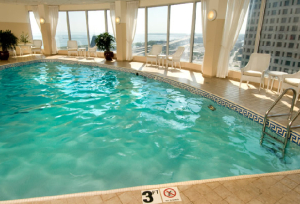 "

The Pool Trap

": This has to be the oldest trick in the book. Every luxury hotel has a pool right? Well since you've made it into the hotel you have to find a reason to be there, and theres no better reason than an indoor swimming pool.
Here's some further explanation of "The Pool Trap". Assuming you are a Midwest Groupie with a banging body, be sure to keep your most form fitting, body flattering and fancy swimwear on hand. Complete with wet hair, fresh make-up, high heels and a towel wrapped around your body, casually walk the hallways and hotel lobby for no more than 30 minutes at a time.
After a few laps around the property, your calves may be hurting, but you're guaranteed to catch the eye of SOMEONE with money. It may not be your baller, and he may be over the age of 60, but he'll have money!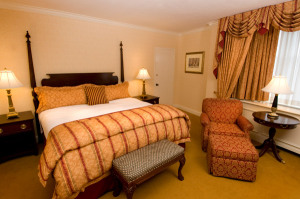 "

The Inside Job

": This is the trickiest scheme of them all! This trick requires that you are quick and if need be, a great liar.
Here's a rundown on "The Inside Job". Everyday around check out time (which is usually 11am-12pm) the hallways of the hotel will be flooded with housekeeping staff. The day before you plan on meeting your baller, make an early visit to the hotel. While the house keepers are fluffing pillows and folding towels swiftly grab one of their universal room keys and run like a bat out of hell!
The following day enjoy your $250/night room that you paid absolutely nothing for. Well, that's until you get caught. So make sure you snag that baller and have lots of groupie sex soon, You may not get conjugal visits in jail!
Okay Midwest Honeys, I hope that this helps you get into the doors of The Pfister Hotel, it's only the beginning but it's definitely a start! Now here's your homework, apply these steps, try not to go to jail, and come back and tell us how it all worked out. I've made your job a little easier, below is the Milwaukee Bucks November schedule
| | | | | | |
| --- | --- | --- | --- | --- | --- |
| November | Opponent | Time | Local TV | Nat TV | Radio |
| Tue 02 | vs Portland | 7:00pm | FSN Wisconsin | | 620 WTMJ AM |
| Sat 06 | vs New Orleans | 7:30pm | FSN Wisconsin | | 620 WTMJ AM |
| Tue 09 | vs New York | 7:00pm | FSN Wisconsin | | 620 WTMJ AM |
| Sat 13 | vs Golden State | 7:30pm | FSN Wisconsin | | 620 WTMJ AM |
| Tue 16 | vs LA Lakers | 7:00pm | FSN Wisconsin | | 620 WTMJ AM |
| Sat 20 | vs Oklahoma City | 7:30pm | FSN Wisconsin | | 620 WTMJ AM |
| Sat 27 | vs Charlotte | 8:00pm | FSN Wisconsin | | 620 WTMJ AM |