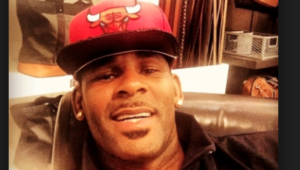 As the outrage over the #RKelly allegations increases, the self-proclaimed Pied Piper has seemingly been unbothered by the controversy. In fact, just last month, the R&B singer was spotted out and about with one of his alleged brainwashed sex slaves, Joycelyn Savage.
⠀⠀⠀⠀⠀⠀⠀⠀⠀
⠀⠀⠀⠀⠀⠀⠀⠀⠀
Back in July of 2017, Savage's father told TMZ that Kelly had been holding underage women as slaves, Savage being one of them. At the time, he said Kelly brought Savage in to live with him when she was just 17. Amid the relationship, Savage's father said Kelly was abusive and held the women against their will.
⠀⠀⠀⠀⠀⠀⠀⠀⠀
⠀⠀⠀⠀⠀⠀⠀⠀⠀
Although Savage personally denied the allegations, her father insisted that Kelly has brainwashed her.
⠀⠀⠀⠀⠀⠀⠀⠀⠀
⠀⠀⠀⠀⠀⠀⠀⠀⠀
Since then, several women have come forward with similar allegations against Kelly. However, when it comes to Savage's situation, she appears to be just fine.
⠀⠀⠀⠀⠀⠀⠀⠀⠀
⠀⠀⠀⠀⠀⠀⠀⠀⠀
In a video obtained by the publication, Kelly is seen shopping with Savage in Chicago on April 28. The two appear to be a happy couple with no signs of forced behavior on Savage's part.
⠀⠀⠀⠀⠀⠀⠀⠀⠀
⠀⠀⠀⠀⠀⠀⠀⠀⠀
What are your thoughts?