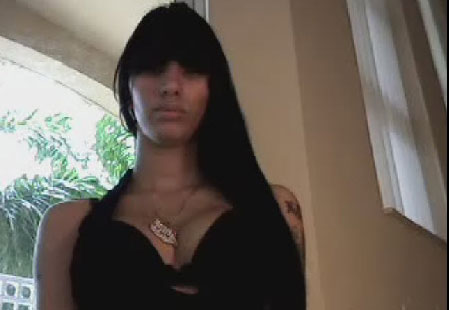 I don't know about ya'll but the saga of katstacks was better than a soap opera. The videos, pictures, child protective services showing up to her door, hackers, book deals, tv deals, manager saying he was diddy, and all the other craziness.
Well now her twitter is suspended. But I did get some screen shots so try to follow me.
This is the manager talking about how they are going on AngelaYee and other craziness. (take that take that)
This is from her manager @Ry__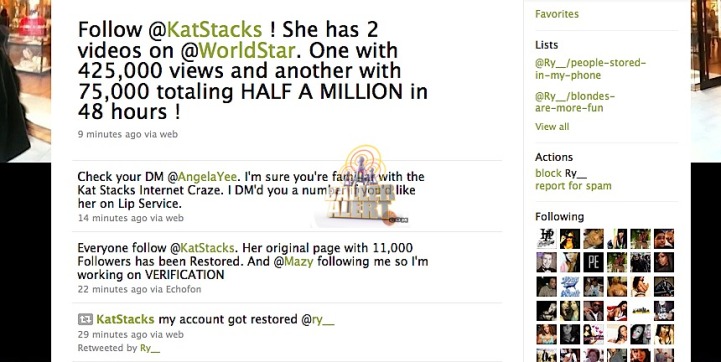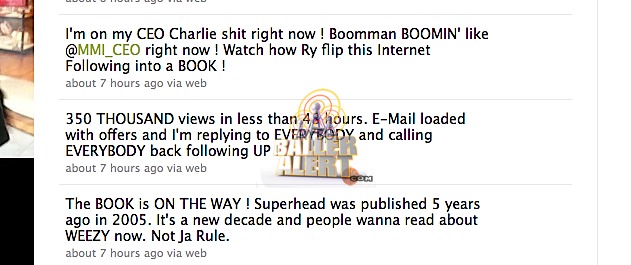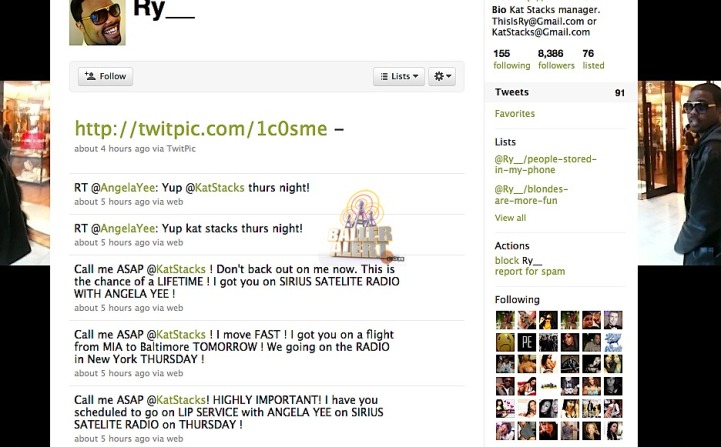 Notice his bio from yesterday..
Then she went missing for a minute.. and he got crazy!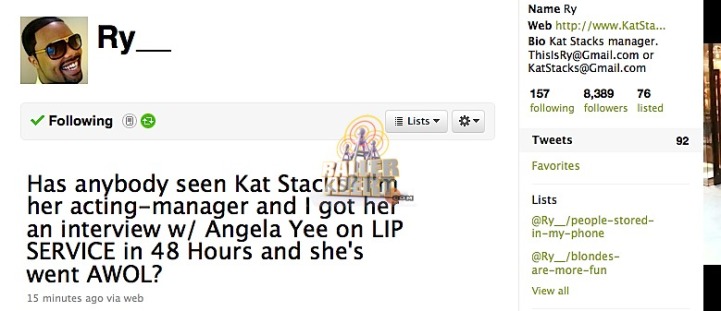 Guess she was taking a nap because she appeared again and he started to get back on his diddy shit again!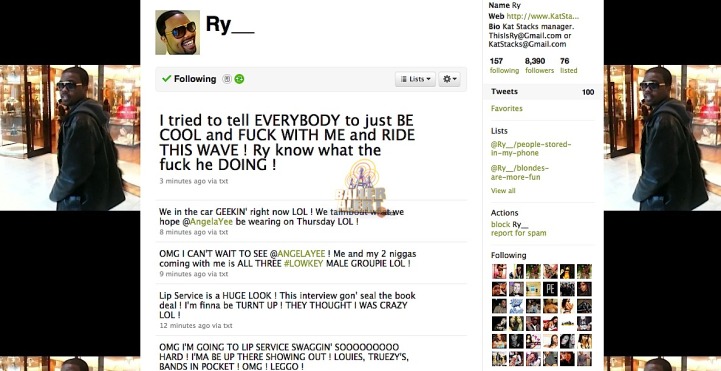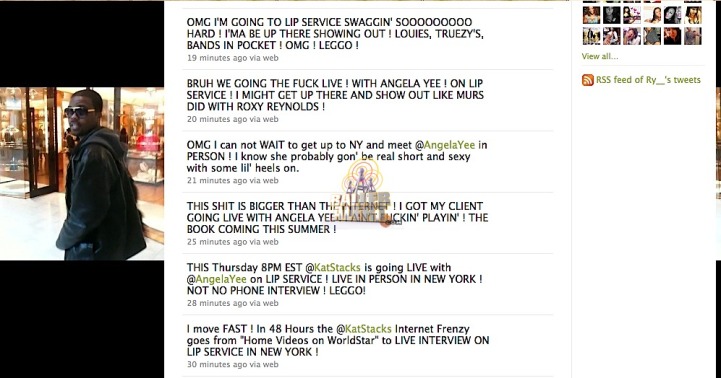 He acted like he had scored an interview with Oprah… If you didn't check out the blog I did on the manager Ryan <-click
moving along
THEN THIS MORNING WE WAKE UP TO CHILD PROTECTIVE SERVICES KNOCKING ON KAT STACKS DOOR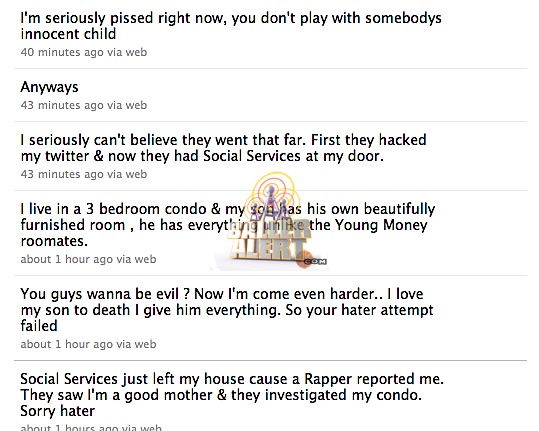 THEN SHE THREATENS YOUNG MONEY AND OTHER MESSY SHIT!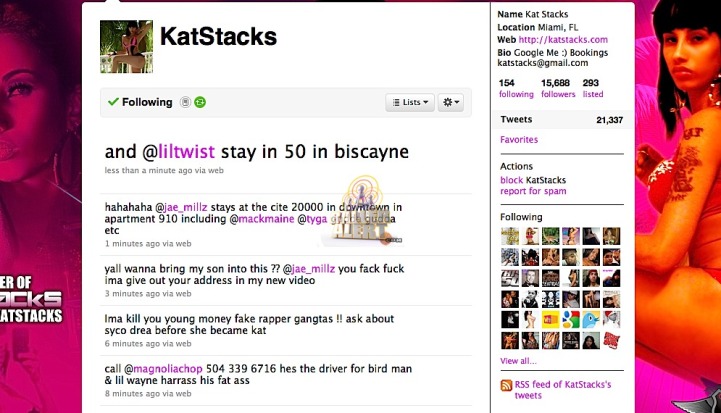 THEN THIS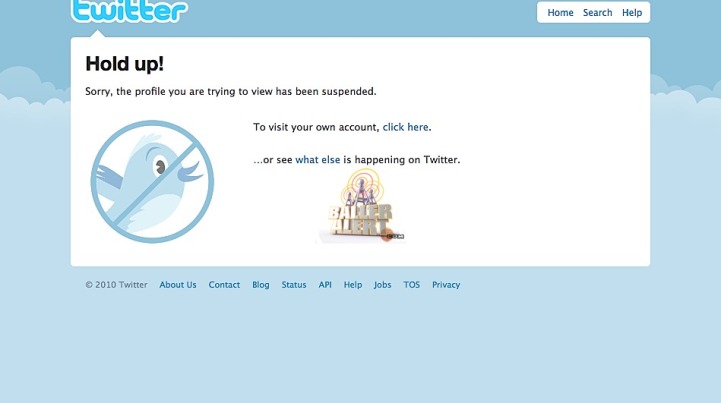 SO THEN I GO BACK TO HER MANAGER PAGE AND HE HAS DELETED EVERYTHING HE HAS EVER SAID ABOUT HER – PEEP THE BIO!!!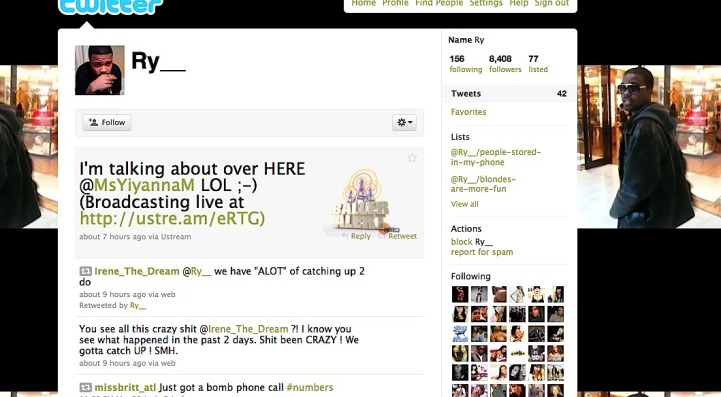 HE DELETED EVERYTHING AND SHE DELETED HIS CONTACT INFO OFF HER BLOG
ONE THING IS FOR SURE.. SHE DOES TOTE HEAT!!! SO BE CAREFUL.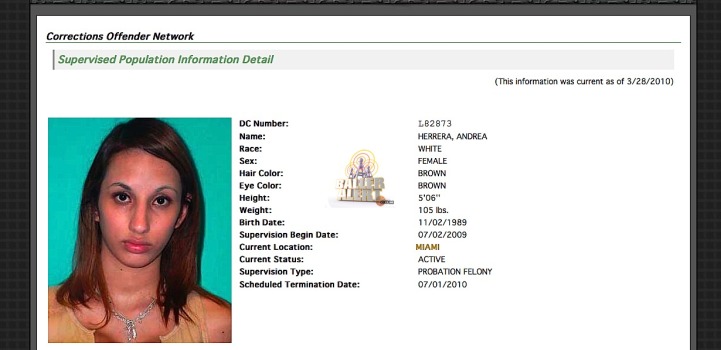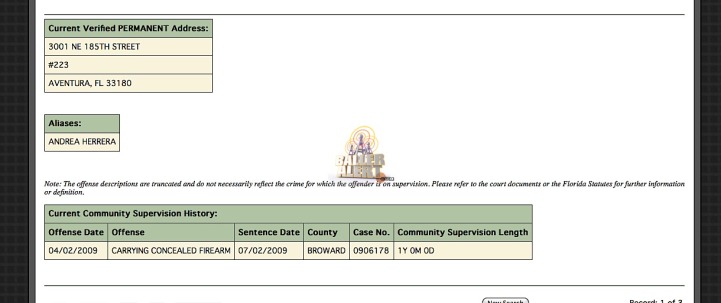 I'M WAITING FOR THE SEQUEL!!!!
by the way i had to buy the domain www.kat-stacks.com – just cuz she ain't money off the millions of hits… i had to get in on it.