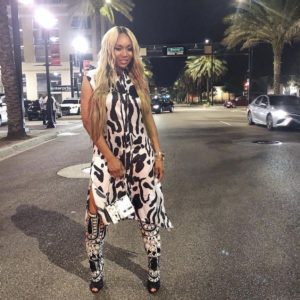 ⠀⠀⠀⠀⠀⠀⠀
Marlo Hampton posed for the 'Gram in a classic pair of Tom Ford's geometric pattern over-the-knee boots from the brand's Fall 2013 collection.
⠀⠀⠀⠀⠀⠀⠀
⠀⠀⠀⠀⠀⠀⠀
The 'Real Housewives of Atlanta' reality star paired the boots with a black and white printed dress. This isn't the first Marlo wore the boots. She also wore them here in a simple and cute look. I really love how Marlo Hampton took mixed and match the patterns in her look. The look makes a statement without saying much.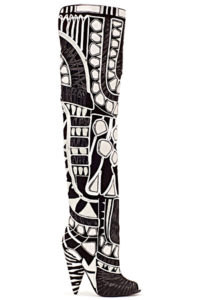 ⠀⠀⠀⠀⠀⠀⠀
⠀⠀⠀⠀⠀⠀⠀
The Tom Ford Boots were definitely a celeb fave; from Beyoncé, Rihanna, and Keyshia Cole. It is always good to see certain pieces making an appearance after not seeing them for a while. I wonder if other celebs are going to pull these boots back out because they were and still are a hot pair of footwear.
⠀⠀⠀⠀⠀⠀⠀
Are you feeling today's 'Blast from the Past' look?