The NBA has placed Covid-19 protocols for all NBA players, and James Harden is currently under investigation after videos of him at a strip club surfaced.
The Houston Rockets star took to Instagram to clarify some details regarding the video that showed him partying. He said, "ONE THING AFTER ANOTHER. I WENT TO SHOW LOVE TO MY HOMEGIRL AT HER EVENT (NOT A STRIP CLUB) BECAUSE SHE IS BECOMING A BOSS AND PUTTING HER PEOPLE IN POSITION OF SUCCESS AND NOW IT'S A PROBLEM." He added, "EVERYDAY IT'S SOMETHING DIFFERENT." He said, "NO MATTER HOW MANY TIMES PEOPLE TRY TO DRAG MY NAME UNDER YOU CAN'T."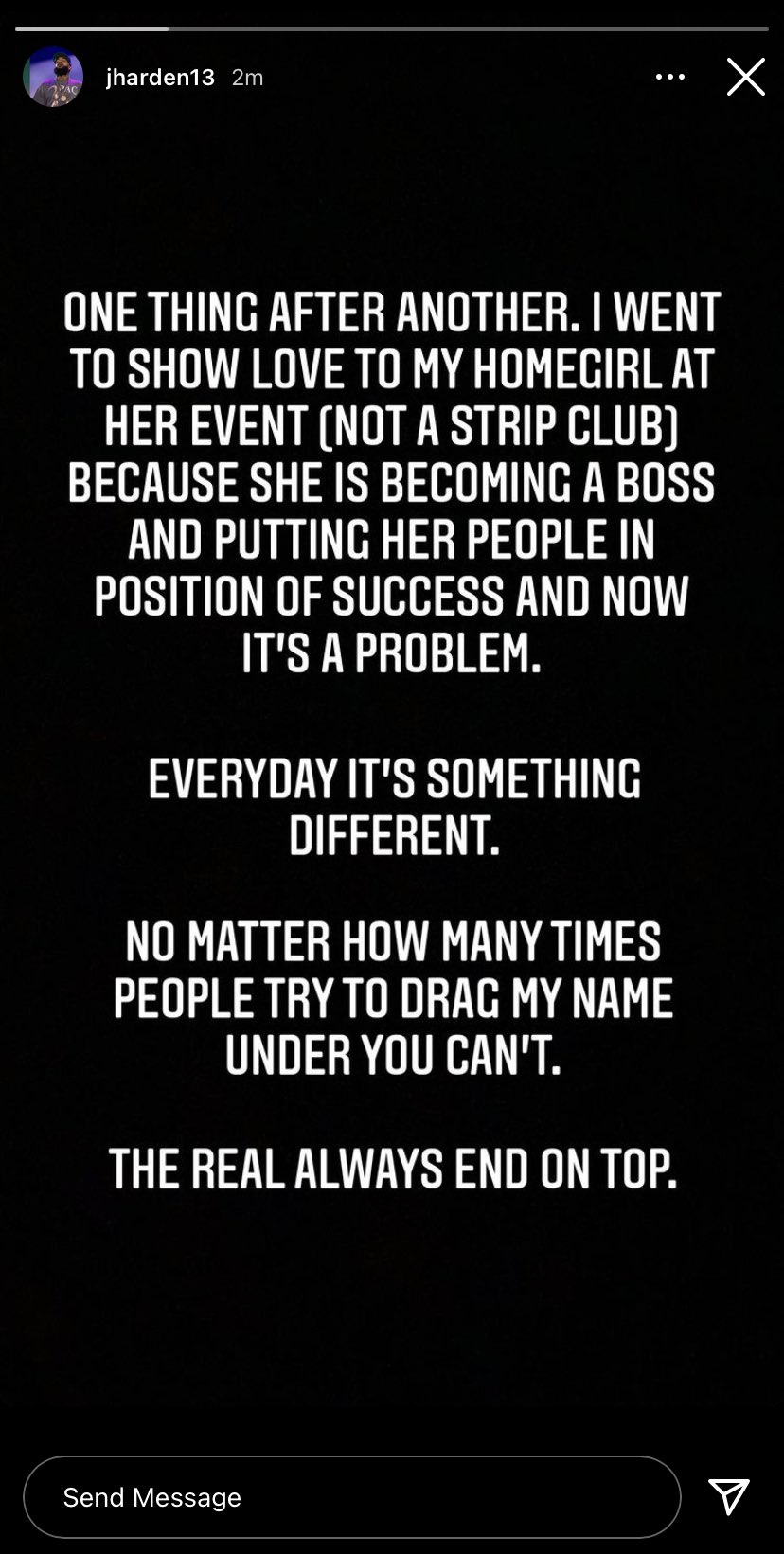 While he did clarify that he was not at a strip club, there are still some concerns regarding the video. The most important is whether it was recent, which Harden didn't clarify and was the reason why the league is investigating it and why his status for Houston's first game is now up in the air.